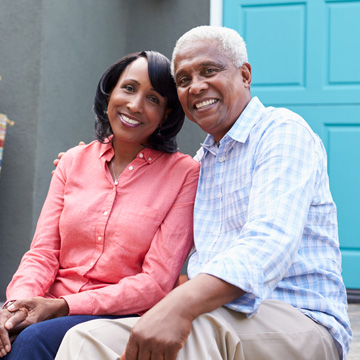 San Francisco, Marin, and Oakland, CA
Dentures are an excellent way to restore your smile and bite if you're missing all of your teeth or need to have irreparable teeth extracted. False teeth have come a long way in recent years, far from the dentures your grandparents wore. Nowadays, dentures are made from higher quality materials and mimic the look of real teeth and gums. A well-made set of dentures are undetectable and look anything but fake. While custom dentures are designed to fit comfortably, eventually, dentures become loose or may even cause discomfort. Today on the blog, family dentists in the Bay Area at Glen Park Dental discuss what patients should do if their dentures become uncomfortable.
Why do dentures become uncomfortable?
Dentures become loose or ill-fitting for a variety of reasons. Over time, the boney ridge of your top and bottom dental arch changes shape. This is a natural process due to age and a result of tooth loss. Changes in the size and shape of your jawbone directly impact how well your dentures fit. This is why eventually, dentures have to be relined or even remade to provide a snug fit in your mouth. But before you fork over a chunk of money on a new set, try these tips to help your dentures feel more comfortable.
Get your dentures adjusted
Sometimes, all your dentures may need is a little adjustment by your dentist. A minor adjustment can help your dentures fit more securely and comfortably.
Try some adhesives
If you're battling loose dentures or dentures that slip when eating and talking, try some over-the-counter denture adhesives for a more secure fit. Not sure which brand to trust? Speak with our dentists in San Francisco for a recommendation on which one to try.
Consider getting a new pair
If push comes to shove, it may be time for a new set of dentures, especially if your current set is 10 years old or more.
Opt for implants
If you'd rather have a permanent option that feels more like real teeth, ask your dentist about implants. Dental implants in the Bay Area are natural, stay put in your mouth, and last for years.
All-on-4 Implants in the Bay Area
A popular dental implant system for patients with significant tooth loss is the all-on-4 implants. This system uses four (sometimes six) implants strategically placed into each dental arch. The final results are custom-made teeth that permanently attach to the implants as a single unit bridge. There isn't anything covering your upper dental palate, like traditional dentures, which makes the implant system look and feel more natural. One of the best benefits of the all-on-4 implant system is that the entire process can be completed within one day! That means you don't have to go without any teeth. It can be an ideal option for patients seeking a comfortable, natural look and that no longer want to resort to wearing dentures. To see if you are a candidate for implants, contact Glen Park Dental by calling (415) 585-1500 and schedule your consultation. You can also explore facts about dental implants by visiting our website.