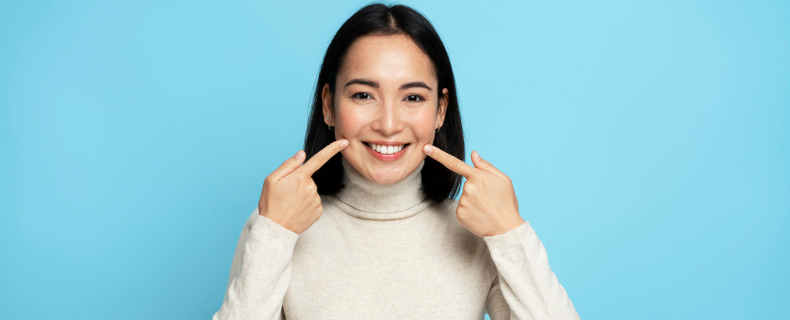 San Francisco and Marin CA
Many people desire bright white teeth. Unfortunately, we all experience dingy or stained teeth because of what we eat and drink. For some people, lifestyle choices like smoking or chewing tobacco contribute to yellow teeth. With many over-the-counter teeth whitening products available in stores, it can be difficult to know which whitening products are best for your needs. Unfortunately, most of the store-bought whitening products deliver subpar results, and may even cause increased tooth sensitivity. There's the option of professional teeth whitening, but those superior results come with a higher price tag. Therefore, should teeth whitening be done by your dentist? Find out what our cosmetic dentists in the Bay Area at Glen Park Dental think you should consider when weighing your options.
Store-bought teeth whitening
Most store-bought teeth whitening products like strips and gels are affordable options and are designed for at-home use, which makes whitening your teeth more convenient. However, store-bought whitening solutions are often much weaker because they are not prescribed by or used under the supervision of a dentist. Therefore, most people will experience minimal results at best. Plus, by whitening your teeth at home, you're missing out on the opportunity to have your teeth thoroughly examined by a dentist that can identify other problems you may be experiencing, such as a cracked or damaged tooth, or a tooth that may need a filling or crown. What's the point in whitening a bad tooth if you aren't going to fix its structural problem?
Professional teeth whitening
Glen Park Dental offers professional teeth whitening, although some patients immediately overlook this option because they assume it costs a lot more than buying store-bought whitening products. While our teeth whitening products may cost more initially, you'll experience profound results in less time, and results that last longer. So, in a sense, you actually get your money's worth and get more out of your money by choosing professional teeth whitening. Our patients also appreciate that our solution is stronger than what you'll find in stores, and we safely administer the whitening product in a way that helps minimize tooth sensitivity, a common complaint of those that use store-bought whitening products. Therefore, it's important to weigh both the long and short-term benefits of your teeth whitening options before rushing to the store to buy the cheapest product that you can find.
Teeth Whitening in the Bay Area, Marin, and Oakland, California
At Glen Park Dental, we offer GLO teeth whitening system for the safest, most dramatic results you could possibly achieve when whitening your teeth.
Choosing GLO teeth whitening in Marin means experiencing the following benefits:
Vegan, gluten-free, and cruelty-free
Spares patients from heightened tooth sensitivity
A thick gel that remains in place without strips or trays
Safe ingredients that don't contain alcohol and carbamide peroxide
Clinically made to stay on teeth while staying off your gums and other soft oral tissues
Choosing professional teeth whitening by your dentist is a much safer option and provides better results than the DIY route using store-bought whitening treatments. If you'd like to learn more about teeth whitening or find out how GLO teeth whitening system works, contact Glen Park Dental by calling (415) 585-1500.