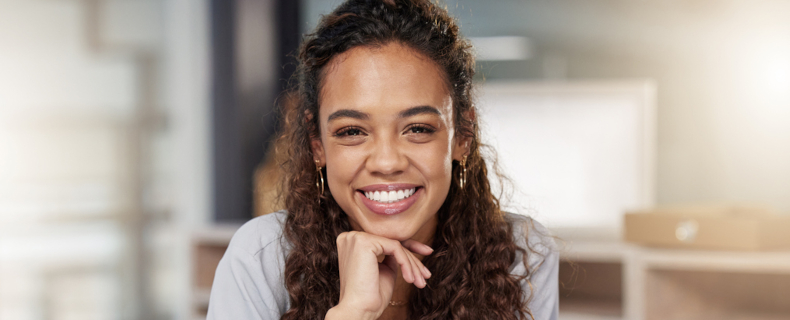 San Francisco, Marin, and Oakland, CA
Many people desire bright white teeth. Unfortunately, food, beverage, and lifestyle choices all impact the color of your teeth. And in some cases, certain medications and aging cause teeth to stain within, known as intrinsic stains. There are many teeth whitening products available on the market, from store-bought options to professional teeth whitening treatments. How do you know which whitening treatment is right for you, and how long does it take to get white teeth? Cosmetic dentists in Marin at Glen Park Dental answer those questions today.
The amount of time it takes to achieve white teeth depends on the method you choose. Most people are pressed for time and want the biggest bang for their buck, so we'll let you decide which whitening system is worth your time and money.
Popular Whitening Strips
Teeth-whitening strips are available in stores and online. While some people may experience noticeable results, many will not. The manufacturer claims to remove ten years' worth of stains. But in most cases, patients find that they wasted their time and efforts on store-bought whitening strips. Plus, you have to wear the strips once to twice a day for up to 30 minutes each session. That's an hour a day! Who wants to sit around, unable to use their mouth for that long every day? And, it could take as long as 20 days to achieve maximum results. The manufacturer recommends using their whitening strips only twice a year. With each box of whitening strips costing around $50 a pop, you could be left with subpar results and feel as though you wasted your money.
GLO Pro Teeth Whitening
Manufactured by GLO Science, the GLO Pro teeth whitening system is one that you can take with you wherever you go. After applying the gel and inserting the light-activated mouthpiece, the treatment lasts only 8 minutes. You can conveniently do other things around the house or in your office during that time if you choose. Most users can reach their desired brightness within 5 to 7 days. Then, maintain your white teeth with one application every month with three consecutive sessions. You can repeat the daily, 5 to 7-day treatment every six months. Plus, GLO Science offers a 30-day money-back guarantee. That means that if you follow the directions for the initial application and are unhappy with your results, you can get a full refund, guaranteed. Store-bought whitening products do not offer the same guarantee. One of the other advantages of GLO is that it can whiten intrinsic stains and porcelain and composite restorations, which whitening strips cannot.
GLO Teeth Whitening in Marin, Oakland, and the Bay Area
Everyone experiences different results with they whiten their teeth, and their tooth brightness depends on their oral hygiene efforts and diet, and lifestyle choices. If you would like to learn more about teeth whitening or purchase a GLO whitening kit, contact Glen Park Dental by calling (415) 585-1500 or visit our website today.