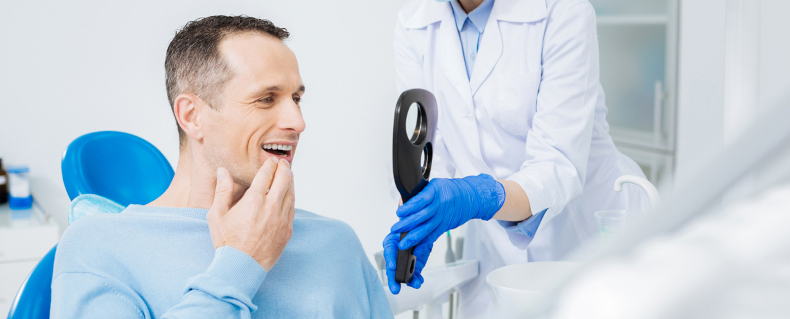 San Francisco and Marin CA
Obtaining whiter teeth is a common goal among adults. Teeth naturally become yellow and dingy over time, and it's normal to experience teeth stains. If you've ever thought about whitening your teeth, you may be overwhelmed by your choices. So, today on the blog, Glen Park Dental explores teeth whitening options in Marin. Find out which option may be best for you, and how to extend your results. First, let's explore common causes of stained teeth so that you can reduce your risk of teeth stains whether you decide to whiten them or not.
Why do my teeth stain?
There are various causes of teeth stains. The most common cause being poor oral hygiene. Ideally, you should brush your teeth twice a day and floss before bed to remove stuck-on plaque and food bits that lead to staining, cavities, and gum disease. However, ineffective oral hygiene efforts, or the lack thereof, causes buildup to linger and stain your teeth. Another cause of teeth stains is everyday eating and drinking. Certain foods like marinara sauce, acidic beverages, wine, and berries cause teeth to stain. That doesn't mean you should forgo healthy food choices for the sake of avoiding stains. Instead, just aim to drink plenty of water while eating so that you can "rinse" your teeth. If possible, brush your teeth after eating.
Other causes of teeth stains could be tobacco usage, age, and side effects of certain medications. If you use tobacco in any form, we encourage you to quit. And unfortunately, yellowing teeth are a natural part of aging, but it doesn't mean that you have to accept your teeth the way that they look! Additionally, medication side effects may result in intrinsic stains or stains within the tooth. Only certain teeth whitening products, such as professional teeth whitening, can whiten aged teeth or teeth with intrinsic stains. Therefore, choose your teeth whitening options wisely!
Teeth whitening products that provide the best results
We are just going to come right out and say it; store-bought teeth whitening products produce subpar results. It's a one-size-fits-all, right-from-the-box treatment, and most users will see minimal difference in the color of their teeth. And these products are more likely to cause teeth sensitivity if not properly administered. On the flip side are professional teeth whitening treatments from the dentist. At Glen Park Dental, we offer GLO teeth whitening system, which combines a blue LED light with a proprietary whitening gel for the most dramatic results.
When you purchase a GLO teeth whitening kit from the dentist, you get a pocket-sized light device that can be used at home. It's even Bluetooth-connected so that you can move about your usual activities at home or in the car driving to work while whitening your teeth.
Does GLO teeth whitening cause sensitive gums or teeth?
GLO teeth whitening is less likely to cause sensitive gums or teeth because the whitening agent is a thick gel that remains in place and does not contain alcohol and carbamide peroxide. However, store-bought whitening treatments like strips or one-size-fits-all trays are more likely to lead to tooth and gum sensitivity because the strips and trays are not a custom fit.
How long do results last?
How well you take care of your teeth, the foods and beverages you consume, and certain lifestyle choices will impact how long your results last. You should expect results within about five to seven days, although touch-up treatments will help you maintain your bright teeth for longer.
The best teeth whitening treatment in Marin, Oakland, and the Bay Area, California
If you're ready to say 'bye' to your yellow, dingy teeth and achieve dramatic results with your teeth whitening efforts, call Glen Park Dental and ask about GLO teeth whitening. To learn more, call (415) 585-1500.