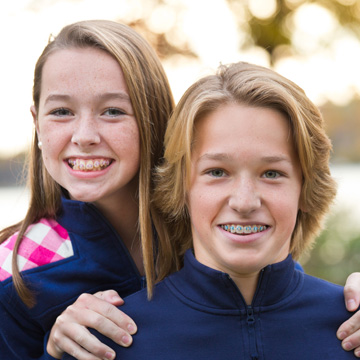 San Francisco, Marin, and Oakland, CA
Straight teeth usually don't just happen without the help of an orthodontist or a qualified dentist. These days, braces seem like a right of passage for children and teens, yet there are many benefits both related to dental health and overall health of having straight teeth. For some parents, hearing that their child needs braces invokes anxious feelings, mostly over finances. Braces aren't cheap, but they are worth it. Today on the blog, Bay Area dentists at Glen Park Dental talk about the benefits of straight teeth and how parents can help pay for their child's orthodontic care.
Why straight teeth matter
Teeth become crooked for a variety of reasons. It could be that your child has an orofacial myofunctional disorder such as tongue thrust, tongue or lip-tie, or mouth breathes. A narrow upper palate or underdeveloped lower jaw also are culprits of crooked teeth or an over, under, or crossbite. Having straight teeth is about more than just looks.
Orthodontics in the Bay Area may provide the following benefits for your child:
Easier to brush and floss
Improved oral health
Better jaw alignment, less likely to develop TMJ disorder
Lower risk of sleep apnea
Proper pronunciations when speaking
Promotes nasal breathing
Improve nutrition
These are only some of the benefits of straight teeth. You can see that many of these benefits relate not just to oral health but overall health as well. Maybe you're already well aware of these benefits but still aren't sure how to pay for your kid's braces. That's where Glen Park Dental is here to help.
CareCredit makes paying for your child's braces or other dental care affordable
A leading third-party financer, CareCredit allows you to pay for health, wellness, and dental-related expenses upfront and then make small monthly payments until the balance is paid in full. It works just like a regular credit card or line of credit, except it is specifically for health-related expenses, and purchases of $200 or more may be eligible for 0% interest if paid within a set time. Financing terms are generally for 6, 12, 18, or 24 months, depending on the total amount being paid. Applying for CareCredit does require a credit check, although individuals with little credit may still qualify. The best part about it is that CareCredit can be used for your entire household at more than 225,000 providers nationwide. This means that no one in your family has to skip necessary dental care just because of finances.
The cost of orthodontics
At Glen Park Dental, we offer traditional braces, Invisalign, and orthodontic oral appliances for children and adults. The cost of treatment varies, depending on the type of treatment you choose and the length of treatment time. To understand how much your child's orthodontic treatment will cost, schedule a consultation with Glen Park Dental by calling (415) 585-1500. We will provide a complete oral exam and prepare a treatment plan so that you are aware of the costs involved in your child's treatment before any procedures begin.