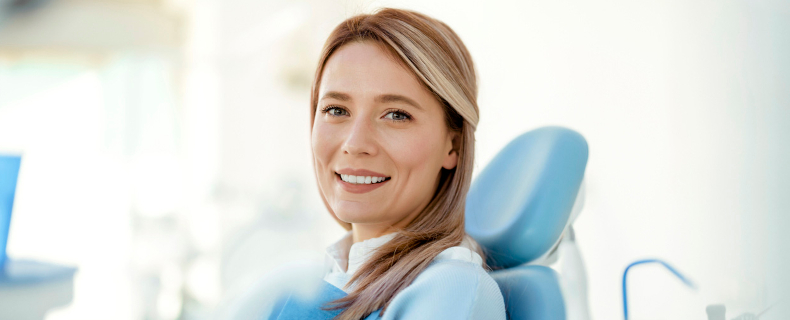 San Francisco and Marin CA
The American Academy of Implant Dentistry estimates that three million Americans have dental implants, while 35 million more are living without some of their upper or lower teeth. That tooth loss affects your ability to eat and chew, not to mention the hole in your smile that has an impact on your self-esteem. Moreover, living with a missing permanent tooth magnifies your risk for additional tooth loss. You'll be glad to know that there are options available to you.
Dental implants are a popular solution for replacing missing or badly damaged teeth. They look, feel, and function like normal teeth. Whereas a traditional implant replaces a single missing tooth, All-on-4 implants, also known as same-day implants, can replace an entire arch of dental teeth and can be installed in a single day.
Let's learn more about the benefits of All-on-4 implants
Receive a new smile in a single day. Procedures are often completed in a single visit, though there may be a few follow-up visits required after installation. Rather than receive an implant to replace every missing tooth, the All-on-4 process entails having four implants placed at strategic locations in the mouth to anchor an entire arch of replacement teeth that is affixed permanently in the mouth.
Teeth that look and feel like real teeth. As you can imagine, natural appearance works wonders for self-confidence and full functionality restores the convenience of everyday life. You also no longer have to avoid certain foods because of dentures not providing you the force needed to bite down and chew firmer culinary delights.
Bone grafts are generally not required. An expert cosmetic dental surgeon at Glen Park Dental will assess the health of your bone and gums. In most cases, the implants can be installed without the need for a bone graft or sinus lift.
Permanent solution. What's done is done! The replacement arch of teeth is secured to your jaw bone, so you won't experience the slips or shifts that may occur with other methods of tooth replacement, such as dentures
Same-Day Dental Implants in San Francisco, Marin, and Oakland, California
The cosmetic dental professionals at Glen Park Dental are proficient in performing this procedure for you in just a few hours. Keep in mind, this is not a one-size-fits-all restorative solution. An initial examination from our surgeons will determine your suitability. The procedure is for patients with multiple missing teeth or who have been diagnosed with badly decayed or "hopeless" teeth.
If you have been living with the loss of multiple teeth, know that you can regain your smile thanks to the All-On-4 systeme. Our staff at Glen Park Dental are the authorities in restorative dentistry, with the training and experience needed to perform this corrective procedure.
At Glen Park Dental, we pride ourselves in providing compassionate, superior oral care for patients all across the San Francisco Bay area. Give our office a call at (415) 585-1500 and schedule an appointment. Getting back the smile of your dreams is worth it.