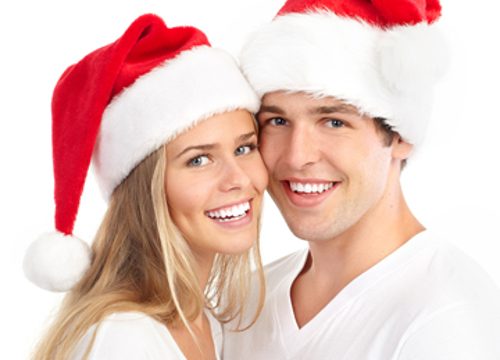 San Francisco, Marin, and Oakland, CA
Have you heard of a "smile lift?" Your mind probably goes straight to the thoughts of plastic surgery or even a facelift. Well, a smile lift is exactly the opposite of that! A smile lift uses dental laser technology to reshape and contour your gum line giving you a beautiful smile.
How a smile lift can improve your looks
Do you have a gummy smile? Do your teeth appear to be too short when you smile? Most patients think the look of their smile has more to do with their teeth than anything else. However, gum tissue plays a significant role in aesthetics, and you may not even realize it.
If your gums seem to be too thick or "gummy," then Glen Park Dental can use a specialized dental laser to remove excessive gingival tissue, revealing your beautiful teeth. Sometimes, gums are simply uneven, which make teeth appear mishappen or too short. In these cases, your San Francisco cosmetic dentist can gently reshape your gum line to provide a perfect smile for you.
How does laser dentistry work?
At Glen Park Dental, we use dental laser technology that is on the forefront of dentistry. Our soft tissue laser provides treatment that is comfortable, and much quicker than compared to traditional methods of using a scalpel and sutures. Plus, laser dentistry for a smile lift results in a smooth, nearly pain-free recovery.
Before beginning any cosmetic dental procedure, we invite you to meet with one of our cosmetic dentists for a consultation. During this appointment, the dentist will assess your oral health, and consider your concerns regarding your smile. From there, a treatment plan will be devised to outline the procedure(s) necessary to achieve your dream smile. It is often the case that patients undergo a combination of cosmetic dentistry treatments to achieve their smile goals.
To begin the smile lift procedure, your mouth will be made numb to ensure you remain comfortable throughout your procedure. Then, the dentist expertly removes gingival tissue using a precise dental laser. There is no need for sutures since the laser cauterizes as it goes, meaning it seals off the tissue, which prevents bleeding. The procedure may take upwards of an hour or more, depending on how many areas are being treated.
Afterward, we will provide you with post-operative instructions for how to care for your gums. Swelling and bleeding and discomfort are minimal. However, some patients may report tooth sensitivity following their smile lift procedure, but this should subside rather quickly. An icepack is useful for combating any swelling, should you have any, and over-the-counter pain medication is ideal for relieving any discomfort that you may experience.
The results of your smile lift will be outstanding, and your oral health should improve as well. Patients with excessive gum tissue find it difficult to clean their teeth because bacteria can easily hide under the gum line. However, with your newly contoured gums, you should have an easier time brushing and flossing your teeth. Just be sure to continue visiting your Bay Area dentist for routine cleanings and examinations.
Smile Lift in the Bay Area
If you would like to learn more about a smile lift, contact Glen Park Dental by calling (415) 585-1500 to schedule a consultation.
Glen Park Dental is proud to provide total oral health care for patients in Marin, Oakland, and San Francisco, California.