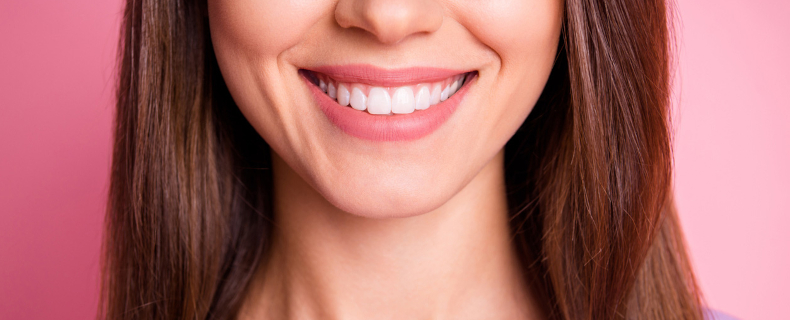 San Francisco, Marin, and Oakland, CA
You might have heard about dental veneers, porcelain coverings that hide imperfections in your teeth. But you may not know what's involved in the procedure or whether veneers damage your teeth. So today on the blog, we'll discuss whether veneers ruin your teeth or not and what to expect when you undergo this treatment.
What are veneers?
Before delving into how veneers may affect your natural tooth structure, let's first explore what veneers are. Veneers are custom-made porcelain coverings designed to adhere directly to the front surface of each tooth treated. The procedure begins by taking digital images and impressions of your teeth and bite. The dental lab uses these images to fabricate your veneers out of the highest quality dental porcelain. In the meantime, our Oakland cosmetic dentist prepares your tooth by removing a minute amount of tooth structure. In most cases, the amount of tooth enamel removed is no thicker than a strand of hair. The purpose of removing a bit of tooth structure is to allow enough room for the veneers to bond. Once prepared, the veneers are ready to bond to your teeth. They will be permanent and last about ten years before needing replacement. However, if a veneer chips or breaks, it will need to be replaced.
Is removing tooth enamel damaging to my teeth?
The sound of removing some of your dental enamel may sound harmful, but it's not because they will be covered with porcelain veneers. Dental porcelain is durable, strong, and natural-looking; it's designed to look and function like natural teeth. However, it is essential to choose the best cosmetic dentist in Oakland before receiving veneers to ensure your teeth remain healthy and you get incredible results. However, once your natural teeth are prepared for veneers, you will always need to keep veneers or another type of cosmetic dental restoration on your teeth. You can't go back to your natural teeth, although the purpose of getting veneers is to cover flaws in your teeth, which you wouldn't want to go back to anyways!
Will my teeth remain healthy after getting veneers?
The health of your teeth after getting veneers depends on how well you take care of your teeth. Our cosmetic dentists in Oakland recommend brushing your teeth twice a day, flossing daily, and visiting the dentist twice a year for cleanings and checkups to ensure your teeth remain healthy. You'll probably want to protect your investment, though, which means committing to a daily oral hygiene regimen. You may even find that having beautiful, perfectly looking teeth motivates you to want to take better care of your smile. We also recommend that you avoid using your teeth as tools to open or tear things and avoid chewing on pens, pencils, fingernails, or other inanimate objects. Breaking, cracking, or chipping a porcelain veneer likely results in needing a replacement. With good care and maintenance, you'll enjoy a lovely, confident smile for at least a decade.
Dental Veneers in Oakland, Marin, and Bay Area
If you're ready to transform your smile with veneers or want to learn more about cosmetic dentistry, contact Glen Park Dental today by calling (415) 585-1500 or visit our website to schedule an appointment.