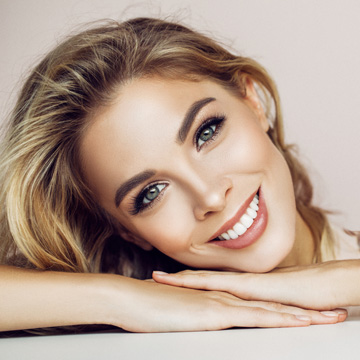 San Francisco, Marin, and Oakland, CA
Communicating with others with your mouth is an essential aspect of life. From showing others your feelings when you smile to speaking with others in personal or professional situations, your smile can give you self-confidence or cause anxiety if it is less than perfect. For those who believe their smile needs a little work, your cosmetic dentists in San Francisco are sharing six surprising facts about cosmetic dentistry and how it could help you obtain a smile that is ready for Hollywood.
Cosmetic and restorative dentistry are commonly combined
There are several dental procedures such as dental crowns, dental bonding, and bridges that restore the functionality and aesthetics of your smile at the same time. Although these procedures are meant mainly to repair, strengthen, or protect damaged teeth, they can aid in restoring your smile. If you are avoiding necessary dental work due to fear of an unnatural look, rest assured that your cosmetic dentist in Marin is highly skilled in creating a natural-looking smile.
Cosmetic dentistry can help improve functionality and your oral health
With cosmetic concerns such as crooked, chipped, or weakened teeth, you could cause additional damage to your oral health if the situations are not appropriately addressed. For example, if you have a crooked tooth, it could cause you to bite or chew unnaturally, potentially resulting in abnormal wear of your teeth or damage to your jaw. Therefore, limited orthodontics and other cosmetic procedures could help restore functionality. In addition, when the adjustments are made, it should be easier to keep your mouth cleaner lowering your risk of tooth decay or gingivitis.
The most popular cosmetic dentistry treatment is teeth whitening
A dingy-looking smile that no longer sparkles is common. Although there are several reasons for the color change, including age and diet, teeth whitening is the answer to return your smile to a healthy glow. As a popular treatment for patients, your teeth whitening dentist in Oakland offers in-office or at-home options to achieve professional-looking results removing years of discoloration and stubborn stains.
Porcelain veneers are a viable cosmetic dentistry option
When patients need to address whitening and cosmetic concerns simultaneously, they often resort to the highly customizable treatment of porcelain veneers. By improving the shape, size, alignment, and overall appearance of your teeth, porcelain veneers are often considered when restorative work or repairs for badly stained, chipped, or slightly crooked teeth are needed.
Repairing your smile with cosmetic dentistry can boost your mood
If you do not have a nice-looking smile, it could create low self-esteem, low self-confidence, and increase social anxiety. However, when you repair your smile at your cosmetic dentist in Oakland, it could restore your self-esteem. As you begin to smile more, your brain is signaled that you are happy. It begins to release serotonin, endorphins, and dopamine, which results in an instant mood boost creating more confidence and empowerment.
Cosmetic dentistry can help you feel confident when making first impressions
As humans, we evaluate each other within one-tenth of a second to two minutes of meeting someone. The evaluation assesses everything from your appearance to your intelligence. When you have a healthy, radiant smile, it can help you seem more attractive, trustworthy, and clever while embodying kindness and confidence. Since you only have once chance to make a great first impression, schedule an appointment with your leading cosmetic dentist in Marin at Glen Park Dental today.
Cosmetic Dentist in Marin, Oakland, and San Francisco
Improving your smile through cosmetic dentistry could increase your self-confidence that will affect the areas of your personal, professional, and romantic life. Also, it could reduce negative emotions and relieve social anxieties associated with poor oral health. To get started on your smile makeover with your board-certified cosmetic dentist in San Francisco, Glen Park Dental, feel free to contact the office by calling (415) 585-1500 or request a consultation.