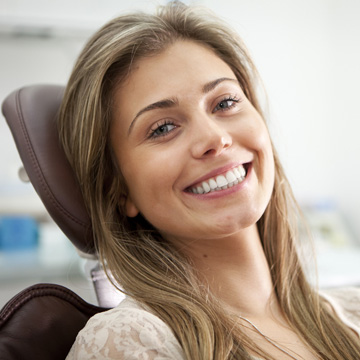 San Francisco, Marin, and Oakland, CA
For decades, physicians in the medical field have used lasers to perform surgical procedures. Offering ultimate precision and a faster healing time for patients, lasers provide unparalleled results compared to traditional surgical means. Lasers are becoming more popular than ever for use in the dental field. Glen Park Dental, a dental office in San Francisco, wants to share with you five reasons to choose laser dentistry for your oral care needs.
Let's first take a look at what laser dentistry is and how it is used at Glen Park Dental. With ultimate precision, the dentist can remove only a few cells at a time, which makes laser dentistry the least invasive surgical option. Glen Park Dental may use the LightScalpel CO2 laser for releasing tongue-ties or lip-ties, excising gum tissue for placing dental implants, or for treating gum disease. Our latest technology, the LightScalpel CO2 laser, makes soft tissue surgery significantly better for patients in the following ways.
Less bleeding during and after treatment
The LightScalpel CO2 dental laser vaporizes tissue and seals blood vessels as it goes. This means there is less bleeding, which creates a cleaner work environment for the dentist.
Swelling is minimal if any
Laser dental treatments result in little to no swelling because there is no pressure or force placed on surrounding tissue, like with traditional surgery. This also means there is less risk of bruising around the treatment site. Patients appreciate this benefit because they can get on with their routine immediately after treatment.
Less discomfort during recovery
Traditional oral surgery uses a scalpel or scissors to make incisions in soft tissue. While this method still may be required in some cases, it results in a lengthy recovery for patients. Also, discomfort, swelling, and bleeding are more likely with traditional surgical methods. These downsides make recovery take longer. However, recovering after laser dental surgery is much faster. Many patients find that they can return to their routine the same day.
Lower risk of developing an infection
Our dental laser essentially erases tissue as it works, sealing off blood and lymphatic vessels. Since there is significantly less bleeding, infection risks are lower as well. However, as with any surgery, you should follow the recommended post-operative care instructions to ensure proper healing.
Shorter recovery
Traditional gum surgery using a scalpel results in a lengthy recovery. For cases of periodontitis that require gum surgery to remove diseased tissue, it could take months before achieving final results because only one-fourth of the mouth can be treated at a time. However, laser dental surgery has little to no recovery. Many patients return to work or school following their procedure. However, everyone heals at a different rate, so discuss your post-operative care with the dentist if you are concerned about needing to take off from your daily activities.
Experience the difference with Glen Park Dental. Our LightScalpel CO2 laser allows us to provide better, more efficient care to our patients. If you are looking for noninvasive treatment for tongue-tie release, or gum disease, contact Glen Park Dental for more details. Our dental laser is safe to use on patients of all ages, from infancy to the elderly. Contact our office by calling (415) 585-1500 or visit our website to request a consultation.
Glen Park Dental provides laser dentistry in Marin, Oakland, and San Francisco.