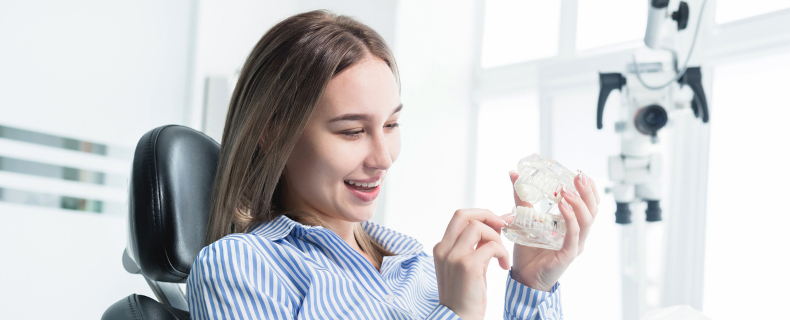 San Francisco and Marin CA
Are you missing a tooth that you would like replaced? Perhaps you have heard of dental bridges and partial dentures that help replace missing teeth, but maybe you want something different. Dental implants are becoming a popular option among patients that want a natural look. Glen Park Dental offers the promise of replacing teeth permanently so they will be stable and reliable and give you that natural look. Dental implants are not for everyone. In today's blog, we will discuss what you need to know before getting dental implants in San Francisco.
Dental implants, like any other medical procedure, does involve some risks. Once it has been determined that you are a candidate for dental implants, make the right choice by choosing an experienced dentist like the ones here at Glen Park Dental. We are very knowledgeable and will complete your implant surgery successfully.
Here are a few risks, though very rare, regarding dental implants that you should know about:
Infection-This can occur at the implant site. A knowledgeable implant dentist will use antiseptics and make sure all materials are sterile before beginning the process of placing an implant, minimizing your infection risk. When infection does occur, it's usually because a patient did not follow the post-operative instructions that were discussed with them. These instructions give you the proper methods for cleaning and taking care of the implant site. Infection can happen up to a month or two after your surgery.
Damage to implant-Once the implant is placed in the jawbone, it requires six months of healing. During this time, the implant will fuse to the bone. It is very important that the implant remains stable for the first few weeks. Our dentists recommend that you chew on the opposite side of the mouth to help avoid biting pressure on your implant.
Sinus problems-This can occur if implants are placed in the upper jaw. It's known as sinus cavity perforation. This is when the implant is placed too deep and causes a hole in your sinus cavity. It may not be very painful, but it could cause you to have sinus issues down the road. It is very important that you see a knowledgeable dentist like the ones here at Glen Park Dental. They will determine if you are a candidate for an implant and use special tools when placing the implant to lower the risks of piercing your sinus cavity.
Nerve damage – In the lower jaw, there is what is known as the inferior alveolar nerve. It provides sensation and feeling in your bottom jaw. This nerve could be damaged from an oral injection, the drill used to place the implant, or the implant itself. You should note, though, that damage to this nerve is always a risk with any dental procedure, although it can be higher when placing implants.
Should I still get an implant?
We wanted to go over these risks to let you know how important it is to find a quality implant dentist. If you don't choose someone that is skilled in dental implant placement, you could risk complete implant failure. These risk factors are rare but not impossible. It's important to listen to your dentist at Glen Park Dental and follow their post-op instructions. Dental implants are a nice investment in your mouth and, with the proper care, could last a lifetime.
Dental Implants in San Francisco, Marin, and the Bay Area
If you would like to find out more information on dental implants or schedule a consultation to determine if you're a candidate, give our office a call at (415) 585-1500. We look forward to helping you smile!