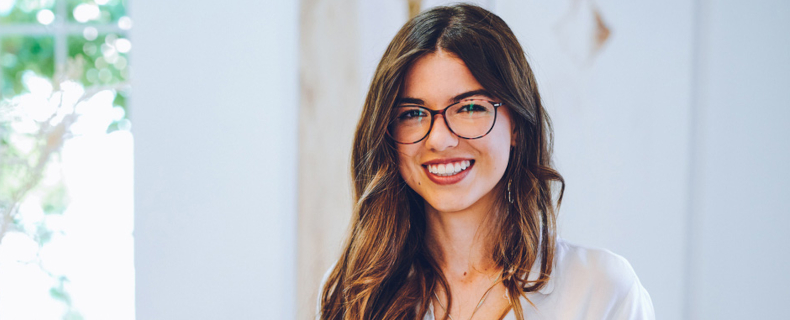 San Francisco, Marin, and Oakland, CA
The best cosmetic dentists in Oakland recommend porcelain dental veneers because of their versatility and ability to conceal minor tooth imperfections like small chips, gaps, tooth misalignment, and deep stains. Veneers are the secret to a gorgeous smile because the results look completely natural, except your teeth will look perfect. You might consider getting veneers if there are multiple aspects of your smile that you want to improve. But perhaps what's holding you back is being unaware of what to expect for the procedure. So today on the blog, our Oakland cosmetic dentists share what it's like to get dental veneers.
Consultation
The first step in getting veneers involves a consultation with the dentist. During this visit, we take digital images to assess your oral health in areas that cannot be seen by the eye. It's essential to ensure your tooth roots, jawbone, and gums are healthy enough to withstand cosmetic dentistry. If you have any dental diseases like cavities or periodontitis, we must treat those first. Otherwise, it would be like building a new house on a crumbling foundation. You can also share your smile goals and specifics you'd like to change. Perhaps you have crooked front teeth or gaps between your teeth. Be sure to share these concerns with the dentist. If you aren't sure what you'd like to change, our dentists use their discerning knowledge to pinpoint how we can improve your smile with cosmetic dentistry.
Next Appointment
You'll return to our Oakland dental practice to begin the first step in your treatment for veneers. This appointment begins by numbing the teeth requiring treatment. Then, the dentist removes a little bit of tooth structure to make way for the veneers, and this helps bond the veneers to your teeth. Next, we'll take digital scans of your teeth and possibly dental x-rays to send to the lab that creates each veneer by hand. Before you leave our office, we craft temporary veneers and adhere those to your teeth. It will take about two weeks to get your permanent veneers back from the lab.
Seating your Veneers
During your third and final appointment, your teeth are numbed again, and the temporaries are removed. We try on each veneer to ensure a seamless fit, making necessary adjustments. Then, you'll get to see the veneers on your teeth before we seat them or adhere them to your teeth. We like to ensure patients are happy with their results before finalizing treatment. As long as you're happy with your results, we will move on to bonding each veneer to your teeth. Then, you're done! You'll have a perfect dazzling smile. Your new smile should look, feel, and function like natural teeth, only better!
How should I care for my veneers?
Caring for your veneers is easy. Just brush and floss your teeth daily as usual. Since the veneers only cover the front and chewing surface of each tooth, you'll need to take special care in brushing the backsides of your teeth, as well as flossing every day. Veneers should last about ten years, although your oral hygiene routine, or lack thereof, will affect how long your veneers last. Take excellent care of your teeth, and you could get 20 years or more out of your veneers.
Get veneers in Oakland, Marin, and the Bay Area
Veneers could be a game-changer for you if you're embarrassed about your smile. Plus, it only takes a few weeks to get results. If you'd like to learn more about what it's like to get veneers or see if veneers are the right choice for you, contact Glen Park Dental by calling (415) 585-1500 or visit us online to schedule an appointment.