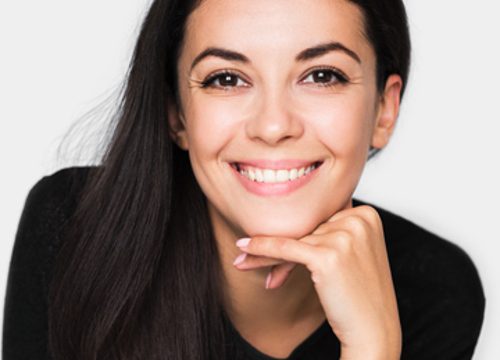 San Francisco, Marin, and Oakland, CA
The goal of cosmetic dentistry is to create a beautiful, and functional smile. Cosmetic dentistry is becoming more popular and is accessible now more than ever. It is not just the Hollywood stars that have gorgeous smiles. Now, you can smile with confidence too. So, if you have ever wanted to transform your smile, now is the time to do it. With advancements in cosmetic dentistry, the materials and techniques are cutting-edge, and now provide the most aesthetic results possible.
What cosmetic dentistry can do
Cosmetic dental procedures can repair a host of cosmetic issues relating to a patient's smile, including teeth and gums. There are a variety of cosmetic procedures available to transform your smile. Here are a few of the most common options:
Do you have a "gummy" smile? Laser dentistry can easily, and painlessly reshape your gum line to give you a symmetrical look and beautiful smile.
Got a chipped, broken, discolored or missing tooth? Cosmetic dentistry can fix those problems too, usually with thin-shelled porcelain veneers or dental crowns. Veneers are used to change the shape, color, and size of a tooth, while crowns are more ideal for teeth that are severely broken or brittle.
Dental implants are on the forefront of dentistry as the number one, longest lasting tooth replacement option. Patients who have a missing tooth no longer have to resort to a partial denture or a dental bridge. Instead, a dental implant, which is surgically inserted into the jawbone with a dental crown on top, is permanent, resistant to decay, and looks completely natural.
Individualized treatment plan
Some patients may only need simple teeth whitening to brighten their smile that has turned dingy from coffee, certain foods, or wine. Other patients may require dental crowns, veneers, or even dental implants to repair their smile. Even tooth recontouring or reshaping can have a dramatic impact on slightly crooked or misshapen teeth. At Glen Park Dental, we take an individualized approach by developing a treatment plan for each patient. This means that we take time to assess the oral health, and overall health of every patient, as well as considering their desires for a healthier smile, when deciding which treatments are best.
Look better, and feel great too
For patients needing a combination of procedures or multiple teeth that need fixing, a smile makeover can provide dramatic, yet natural looking results for an attractive, healthy smile. These cosmetic fixes are not all just about looks, but the function of a patient's bite as well.
Teeth that are crooked, misshapen, broken or missing can cause bite misalignment. You may not even notice it at first, but over time, your teeth can succumb to damage or shift out of place if you have a missing tooth. Even worse, an uneven bite can often cause stress and inflammation of the jaw joints, which is often referred to as temporomandibular joint disorder or TMD. So, keep in mind that cosmetic dentistry, albeit yields gorgeous results, also helps keep your oral health in order.
To learn more about cosmetic dentistry, please contact the office of Glen Park Dental by calling (415) 585-1500.
Glen Park Dental is here to serve patients in the areas of San Francisco Marin, and Oakland, California.