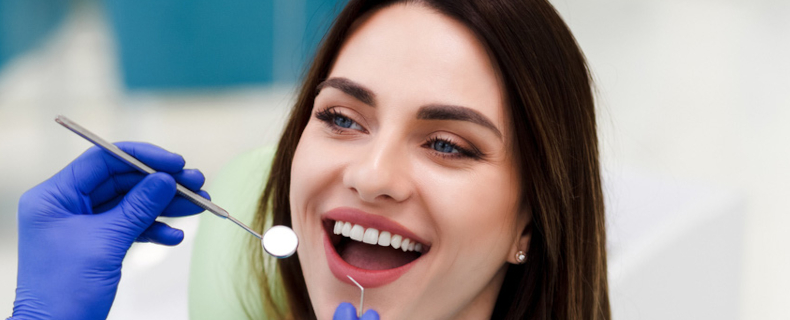 San Francisco and Marin CA
Cosmetic dentistry has made amazing advancements over the years. So much so, that there are a wide array of dental issues can be corrected. One of these conditions is an overbite. Today on the blog, your cosmetic dentists in San Francisco explore how we use cosmetic dentistry to fix an overbite.
What is an overbite?
An overbite is a condition where the upper teeth overlap the lower teeth, creating an uneven setting when your jaw and teeth are at rest. This overlap can cause potential difficulties with smiling, chewing, sleeping and speaking. Overbites can be caused by a variety of factors, including genetics, excessive thumb-sucking during your younger years or a misaligned jaw.
Why choose cosmetic dentistry to treat an overbite?
Cosmetic dentistry works quickly. Many procedures can be completed in a single appointment or two appointments scheduled approximately two weeks apart. Cosmetic dentistry also is less invasive than traditional orthodontic treatment with braces and works more quickly as well. Instead, your overbite can be treated more quickly and with minimal discomfort.
Treatment options for an overbite
Invisalign: This is a method of orthodontic treatment that uses transparent plastic aligners to shift teeth into their preferred alignment. Invisalign is a very popular corrective option for patients of all ages because the transparent aligners allow for maximum discretion, enabling them to carry on their daily lives with minimal apparent change to their physical appearance. You also can remove the aligners when you eat and clean your teeth.
Veneers:: Made of a thin layer of dental porcelain, these veneers cover the front of your teeth. Once in place, veneers can correct an assortment of cosmetic issues, including uneven, worn, chipped or discolored teeth. Veneers also can be placed to conceal an overbite, giving you the appearance of a straight, beautiful smile.
Full mouth reconstruction: Some patients may have an overbite caused by years of wear and tear. Our dentists in Oakland can help realign your jaw, so that you can regain a comfortable, even, aesthetically pleasing bite and smile.
The cost of treatment
At Glen Park Dental, we price each treatment on a case-by-case basis. For patients who want to address an overbite, the cost depends on the severity of your overbite and the type of treatment selected to correct it. One of the dentists at Glen Park Dental will thoroughly evaluate your overall oral health, assist you in customizing the best overbite treatment plan for you, and use state-of-the-art technology to install those options quickly and comfortably.
Overbite Treatment in San Francisco, Marin, and Oakland California
Your solution to your overbite issue can be a simple phone call away. Glen Park Dental is a family-owned business dedicated to providing oral health care of the highest quality to patients of all ages, with a litany of dental needs. Our services are provided in a state-of-the-art facility equipped with the latest in dental technology. Our passion is to ensure that you get back the smile of your dreams and maintain great overall oral health, moving forward. Learn more about how we can correct your overbite by calling our office at (415) 585-1500 or visit us online to schedule your consultation.